Accurate, local, validated data to help guide your talent strategy: sounds pretty great, doesn't it?
Communitech – along with our friends at BenchMarket – is on a mission to gather and provide data that will shed light on compensation, recruitment and retention policies in Waterloo Region tech.
Access to the data will allow your company to compare current policies to benchmarked figures within the Region and Ontario. As well, your input will give us a more accurate look at how our community compares to other major tech centres.
Discounted access will be available to participants in Spring 2018.
Once you sign up, BenchMarket will guide you through the process from start to finish; they're very friendly and are happy to help you along the way.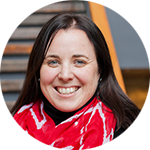 Questions?
Andrea Gilbrook is happy to help.
Program Manager, Talent | Email Andrea
or call +1 (519) 888-9944 ext. 2255
The November 2017 Report is now available.  Next report will be available mid-April.
We will be collecting data for our spring edition of the survey.  Click the order button and you will have access to the submission portal.  Once you have submitted your data you will have access to the November 2017 report and will also be able to access our spring 2018 edition at a significantly reduced cost for Communitech members.
The reports include:
Defined salary and roles by tech job levels and categories
Stock options, bonus and incentives, vacation, health and wellness, co-op and new graduate rates
Standard career path progressions
Salary Survey Pricing
In return for your time, you get reliable compensation insights for less.
Valued at up to $3,000, the report is available as an annual subscription at a discounted rate. As part of the Salary Survey, companies gain complimentary access to provincial data.
Communitech Member – $500/year plus HST , (Less than 20 employees? Receive 20% off)
FlexComp (access to three jobs) – $100/year plus HST (Company must have less than 10 employees)